| | | |
| --- | --- | --- |
| | | |
| | | |
| | | |
ATTENTION RETIREES
For those of you who still visit our website, the Member Log-In was updated to active members only. The reason behind this change was for easier utilization and tracking of the new "Member Resources" notification features on the website and our new mobile app. The majority of the content will continue to be available wihout a password. Some of the non-sensitive items were moved to the main menu and others will have the password protection lifted for your convenience. Use the "Contact Us" form if you're interested in receiving a new login to have access to any specific Member Resources folders.
Thank you for your understanding and we wish you all a long, happy, and healthy retirement!

Register by April 7 for Early Bird Rate
Registration is open for the 2017 A. Michael Mullane Health and Safety Symposium, scheduled for May 18-19 in Boston, Massachusetts. Register by April 7 to receive the early bird rate of $150.
This two-day event features exceptional guest speakers who will share their knowledge and experience on important health and safety topics, including heart disease, cancer, behavioral health, emerging threats, legislative issues and many more.
Named in honor of late 3rd District Vice President A. Michael Mullane, the longest-serving member of the IAFF Executive Board, representing IAFF members in the 3rd District for more than 30 years. The Symposium is hosted by the Boston Fire Department, Boston Firefighters Local 718 and the International Association of Fire Fighters.
Brothers and Sisters,
A Superintendent position for a condo on Little Mass Ave will soon be available due to retiree Chet McCarthy retiring from the position. The management is looking for another CFD retiree or a member close to retirement to fill the position. Please see the attached for more information.
Thank you
Download:

Superintendent Position Posting.pdf
This year's CFD Retiree Reunion was held on
Saturday February 18, 2017 @ 1PM
The location was at Kenny O'Connor's in Cape Coral, Florida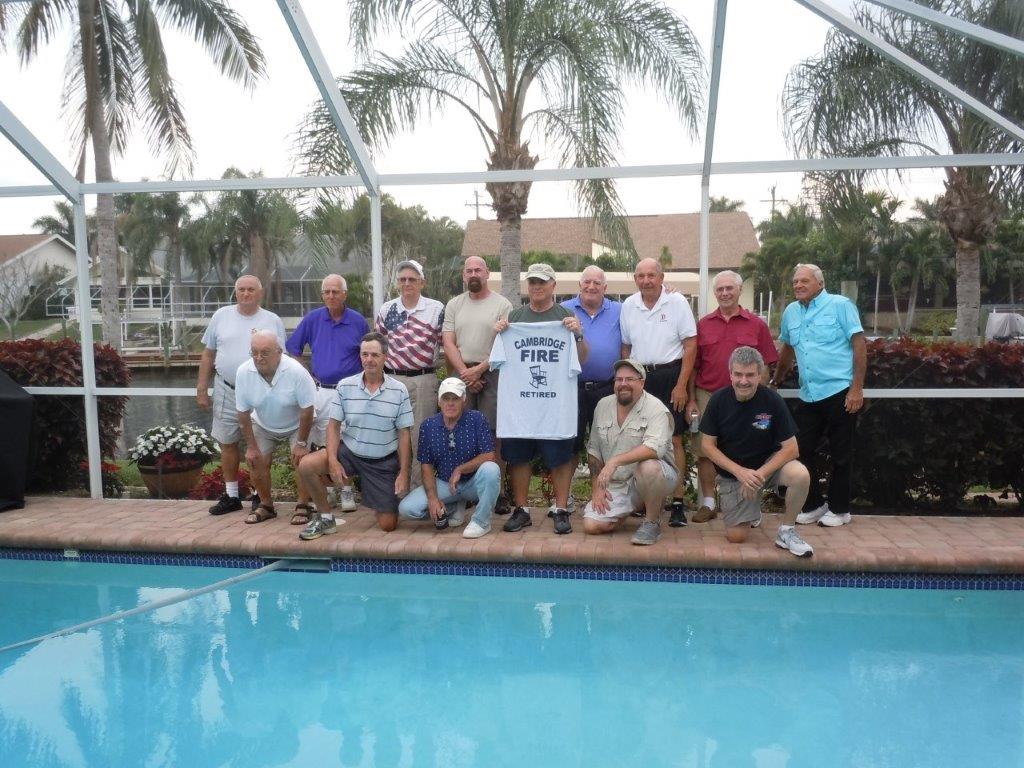 Back Row: L/R Harold Graff, Dick Teas, Morgan Sheafer, Larry Buchanan, Dave Scholl, John Ruffing, Larry Hodgdon, and John Mester (FDNY)
Front Row: L/R Ronnie Mattos, Dan Flaherty, Mike Papsadero, Bill Hugh, Tom Casey, and Ken O'Connor
Brothers and Sisters,
Thank you to everyone who came out to support the MDA Guns N' Hoses Hockey Game this past Saturday and also to everyone who supported the event by purchasing raffle tickets! The Grand Prize raffle went to FF Robert A. Walsh. The event raised approximately $6,000 for the Muscular Dystrophy Association. It was a great game, a great turnout, and most importantly, it was for a great cause! CFD won 4-2. Photos of the game can be found on the Local 30 Facebook page. Special thanks to the families of our 3 VIP guests (Joe, Justin, and Paul) and to our MDA Staff Vanessa Malfitano and Molly McDermott. Thank you to Kathy Murphy and the BB&N Staff for their hospitality, my father Bill Hugh, Stacia & Amy Joyce, Ameer & Nicole Moustafa, Michelle Cataldo, Kyle Schweinshaut, Frank Connelly (ref), Rich & Rich Jr Gerokoulis (scorekeepers), and our sponsors: Professional Ambulance, The Galleria Mall, The Boston Bruins Foundation, and the IAFF.
We should all be proud that collectively as a Department, we have raised over $100,000 in the past 5 years for such a great cause! I thank you all again for supporting these MDA events and I look forward to start preparing for any future events to come. However, I know you can only hear so much about hockey games, golf tournaments, raffle tickets, and boot drives before you get sick of me or block me out. Any suggestions for new events or fundraising would be greatly appreciated!
Thank you,
Brandon Hugh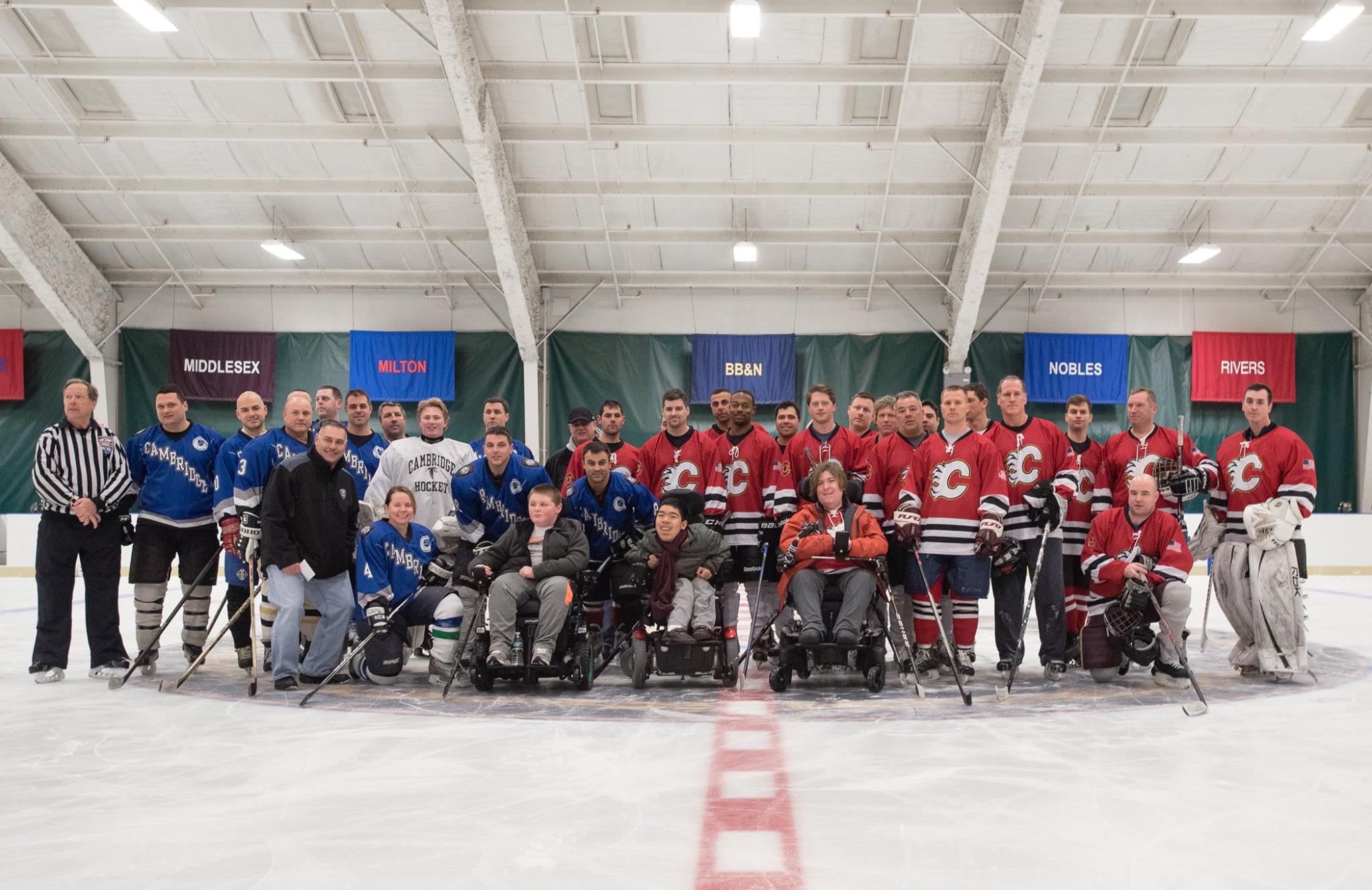 | | | |
| --- | --- | --- |
| | Weather Report | |
| | | |
| | | |