Marine Unit
The Marine Unit is made up of 23 boat operators from all 4 groups, Technical Services, Fire Prevention, and the Training Division. The boat operators are the only ones allowed to pilot Marine 1, a 2012, 34' Fire/Rescue boat. The operators are responsible for training their company members in use of the fire pump and boat handling techniques.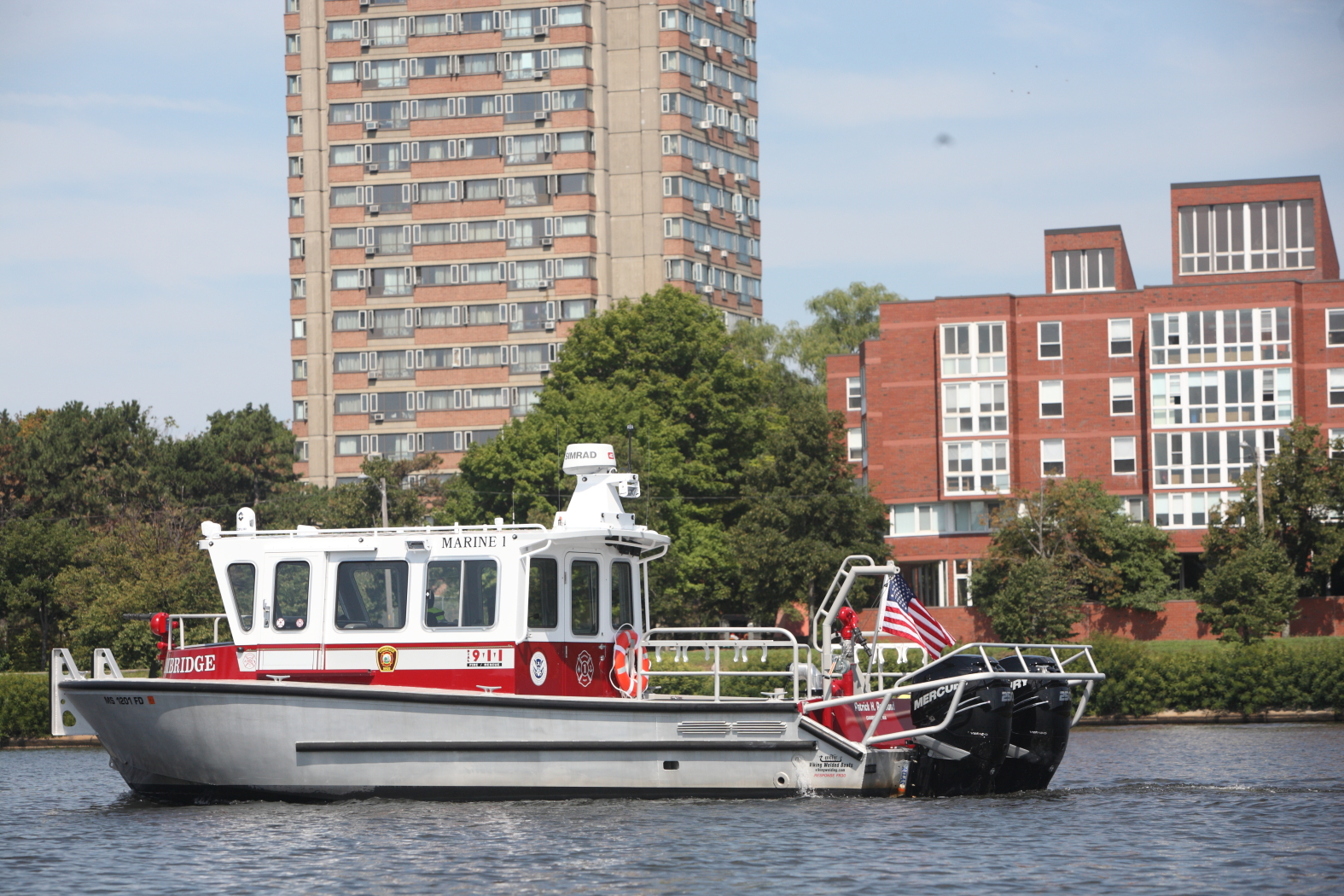 Marine Unit 1
Marine 1 is a custom built, welded aluminum fire/rescue boat, designed and built by Response Marine and Viking Welding and Fabrication in Kensington, NH, model FR30. The length is 34' overall and beam is 10'7". It's powered by 2 Mercury Verado 250hp outboard motors. The 1500gpm fire pump is powered by a 5.7L Kodiak marine engine, and it feeds a 1250gpm forward monitor, a 350gpm aft monitor, two 2 1/2" and one 4" Storz discharges. This boat is equipped for firefighting, surface and dive rescue, and emergency medical response in the Charles river and the many harbors, bays, and rivers along the greater Boston, north and south shores. It is equipped with heat and air conditioning, generator, 35 gallon foam tank, marine head, dive door with integrated boarding ladder, and a state of the art navigation system with 3 screens for radar, GPS, chart plotter, side imaging sonar, and automatic identification system.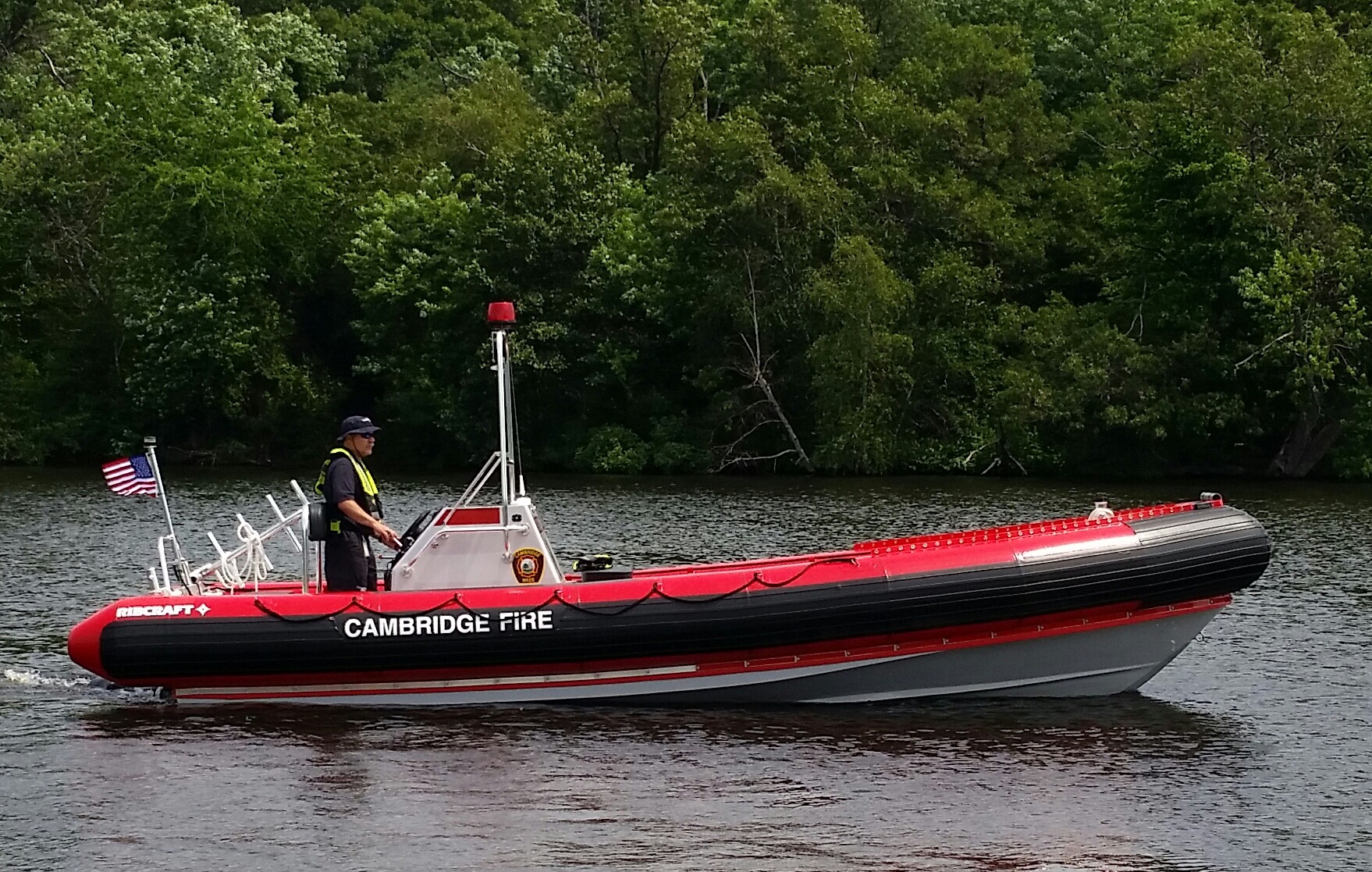 Marine Unit 2
Marine 2 is a 2014 Ribcraft 7.0. It is 24' feet long and powered by a 295hp diesel engine and Hamilton Jet drive. It is kept at Engine 5 and will be used for surface and subsurface water rescue, CBRNE detection, and oil boom deployment.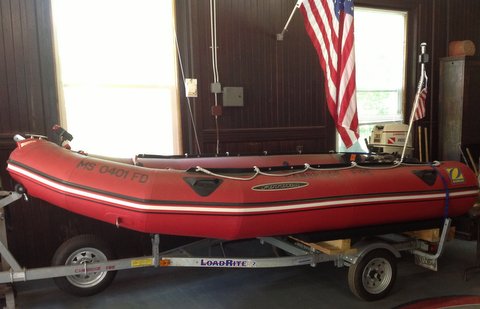 Marine Unit 3
Marine 3 is a 2004 12ft Zodiac inflatable with a 30HP Evinrude pump jet outboard motor, kept on a trailer at Engine 9 for response to Fresh Pond or mutual aid, and is ideal for urban flooding rescue.
Page Last Updated: ()