| | | |
| --- | --- | --- |
| | | |
| | | |
| | | |
HI all,

I wanted to reach out because here at Leland's campaign we're beginning to prepare for GOTV and I wanted to reach out to you and your members now and periodically leading up to GOTV to see if anyone is interested in helping the campaign get out the vote in the first week of September.

Most pressing to the campaign at the moment is determining who would be willing to be a staging location director. I've attached a description of what that entails. I've also attached a description of what poll watchers will be doing in case any of your members have interest in that as well.

Feel free to circulate this google form to your members, it's a sign up for people to use if they are interested in canvassing, phone banking, sign holding or in filling one of the roles mentioned above.

As always don't hesitate to reach out with any questions or concerns.

Leland Cheung for State Senate
Download:

Pole Watcher Description.pdf ,

Staging Location.pdf
ATTENTION RETIREES
For those of you who still visit our website, the Member Log-In was updated to active members only. The reason behind this change was for easier utilization and tracking of the new "Member Resources" notification features on the website and our new mobile app. The majority of the content will continue to be available wihout a password. Some of the non-sensitive items were moved to the main menu and others will have the password protection lifted for your convenience. Use the "Contact Us" form if you're interested in receiving a new login to have access to any specific Member Resources folders.
Thank you for your understanding and we wish you all a long, happy, and healthy retirement!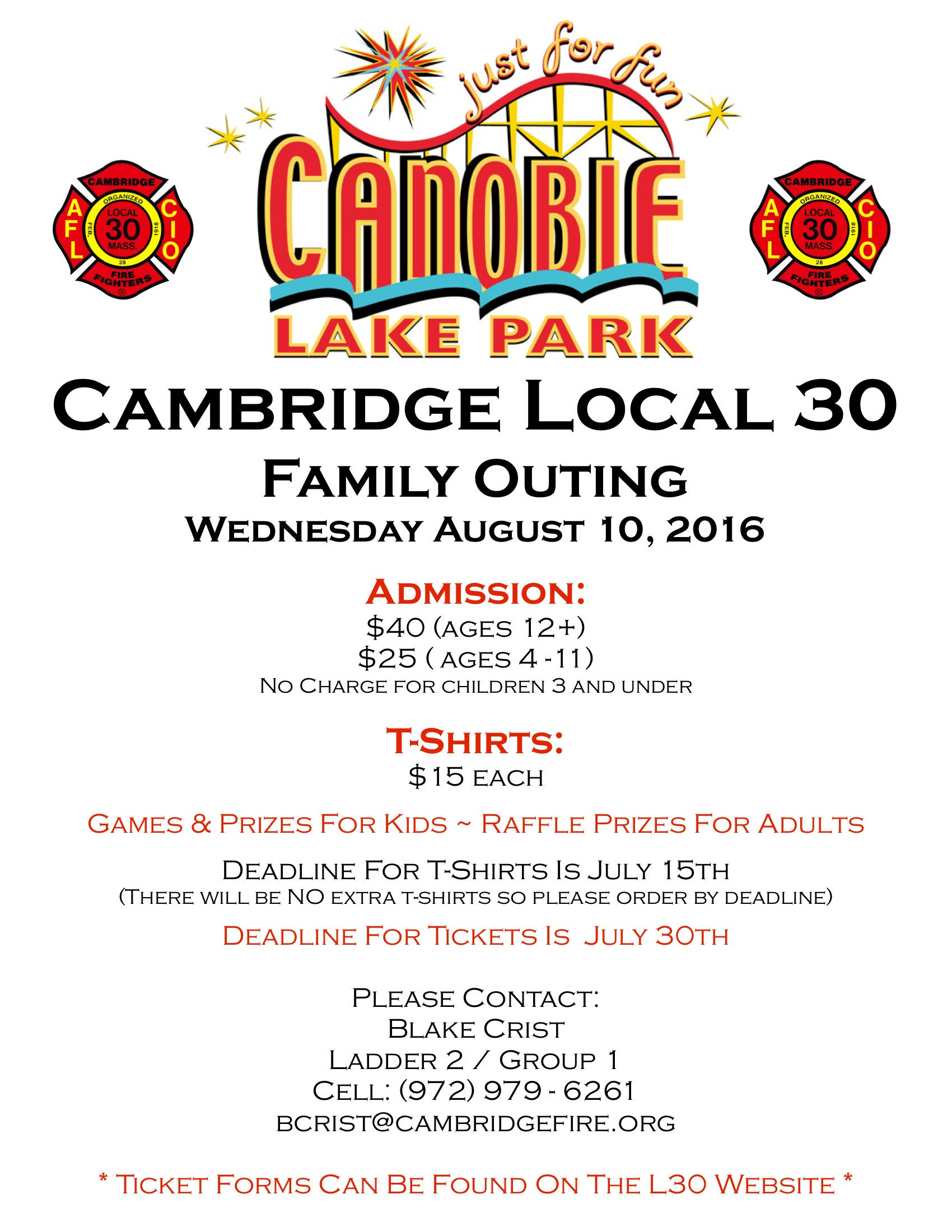 Download:

Ticket Order Form.pdf ,

T-Shirt Order Form.pdf
To: ALL PFFM MEMBERS
From: The Office of the President

Date: May 1, 2016

RE: PFFM SUPPORTS VERIZON WORKERS ON STRIKE

Brothers & Sisters:

As Union Fire Fighters, although we are prohibited from going on strike, the Professional Fire Fighters of Massachusetts, have, and always will respect, and fully support, any members of Organized Labor, who exercise their right to strike.

As a reminder, NO member of the Professional Fire Fighters of Massachusetts should EVER cross the picket line of ANY Labor organization.

I regrettably report, that we have received word from our Union Brothers and Sisters from Verizon, of PFFM members crossing their picket lines.

I sincerely hope that is not the case. As a reminder - ANY member found crossing a picket line will be subject to union discipline, and can be brought up on union charges to include fines and/or penalties. Such fines and penalties have been challenged and upheld by the National Labor Relations Board.

In closing, allow me to be perfectly clear: Under NO circumstances, will crossing of ANY picket line by PFFM members, be tolerated.

Remember - United we bargain - divided we beg. Our Union Brothers & Sisters have stood shoulder-to-shoulder with us, during EVERY contract and arbitration battle, and now more than ever, we must stand with them.

Fraternally,

Edward A. Kelly

President

Professional Fire Fighters of Massachusetts
Brothers and Sisters,
The results for the election are posted below. 198 ballots were received from the membership. Please Note: The unopposed positions were given the unaminous vote for simplicity reasons by the American Arbitration Association (each candidate received 1 vote casted by the Election Commissioner during the nominations).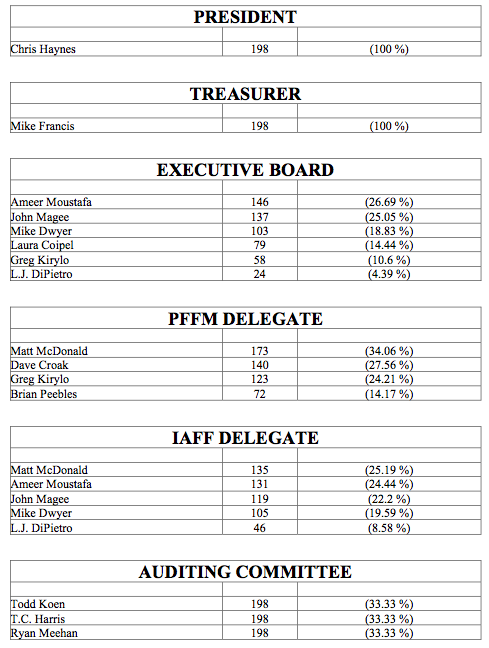 Congratulations FF Jeremy Collins
Season 31 Survivor Cambodia: Second Chance
WINNER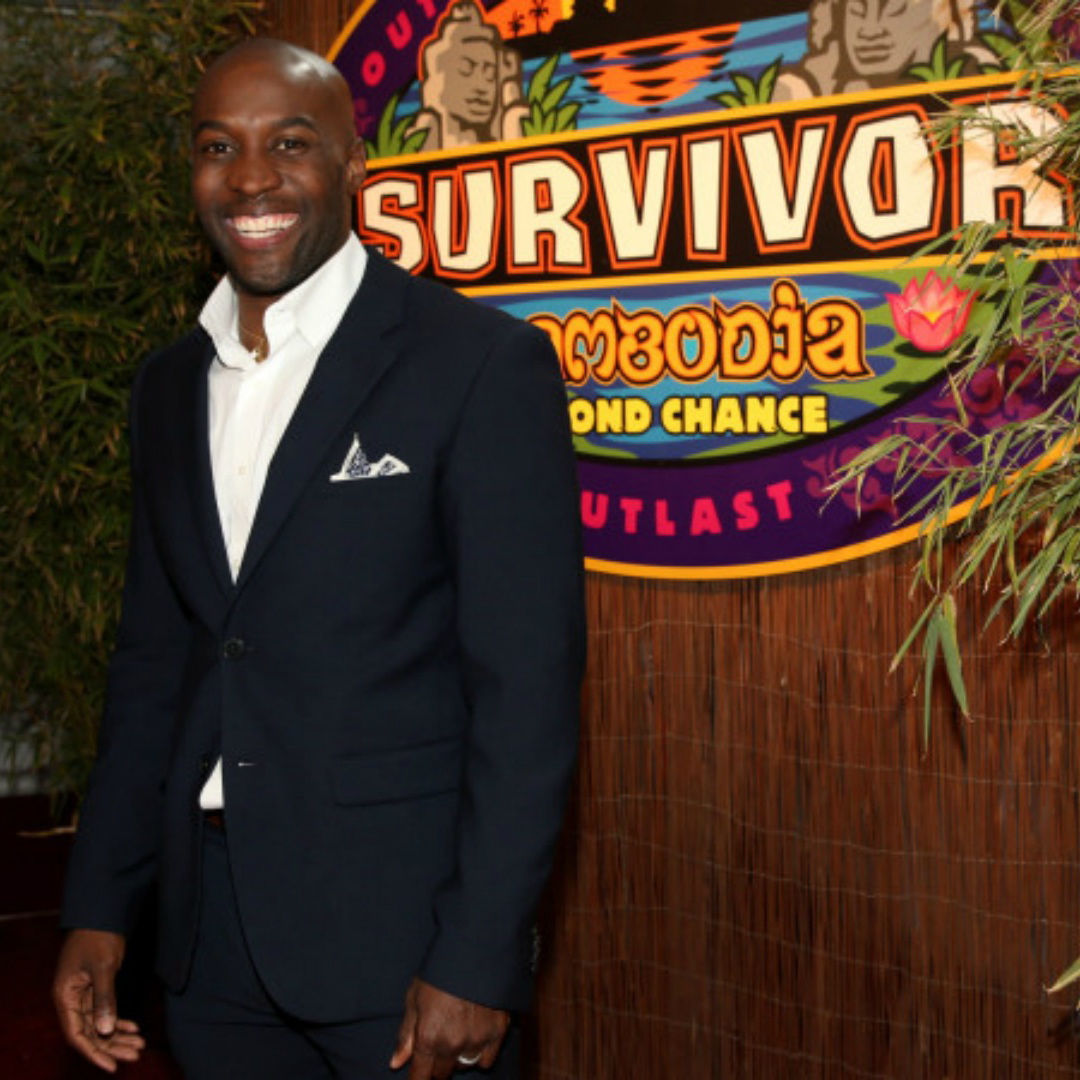 We're so happy for you & your family
and also very proud of the way you represented yourself and the CFD!
Thank you
| | | |
| --- | --- | --- |
| | Weather Report | |
| | | |
| | | |