| | | |
| --- | --- | --- |
| | | |
| | | |
| | | |
Group 2/4 Christmas Party
Friday, December 6th
7PM @ Joe Sent Me
Food & Drink $25 per person
Contact: Dave Croak (R1/G2) or Kevin Conroy (E2/G2)
Group 1/3 Christmas Party
Thursday, December 12th
7 PM @ Tommy Doyle's (Kendall Sq)
Food & Drink $25 per person
50/50 Raffle
Contact: Ameer Moustafa (E5/G3)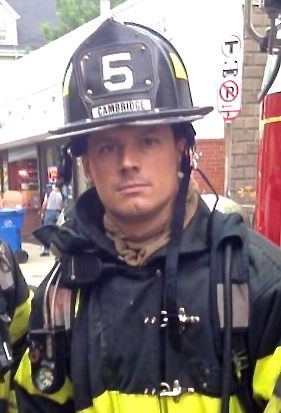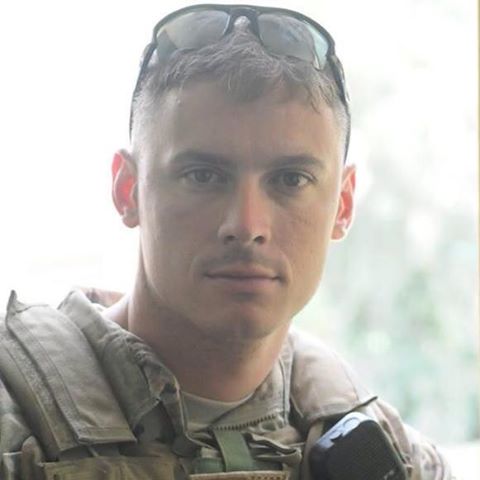 The Chief of Department regrets to announce the death of
Fire Fighter on Probation Kevin J. O'Boyle; Engine Co. 5
We said our final goodbye to our friend and brother Kevin O'Boyle. Even though we only knew him for a short time, he made such an immediate impact on all of our lives! We will cherish all of the good times and laughs that we had in and out of the firehouse. Without sounding too cliché, there's no timestamp on the bond of the brotherhood, especially when you work 24 hour shifts! We're grateful for how welcoming and comforting the members of the Salem Fire Department were to all of us. They were more fortunate to have known and worked with Kevin a lot longer than us and were nice enough to share some of their memories! It was a great tribute and final send off by his family, friends, and his fellow brothers of the fire service and military. RIP Kevin
Brothers and Sisters,

Unfortunately, the Local 30 MDA Muscle Walk scheduled for Sunday August 25th has been cancelled for multiple reasons. However, the MDA of Massachusetts will be hosting their own Muscle Walk event in March and has invited Cambridge Fire to be a part of it. I will send out all of the information once it's released. The team webpage (see link below) will also be available for those who want to join our team or just donate to the cause. All money raised will go towards Local 30's "Fill The Boot" total for 2014. Please contact me if you have any questions about the event.

http://www2.mda.org/site/TR/General/11-312-MassachusettsDistrict?team_id=20780&pg=team&fr_id=6870

Brothers and Sisters,

I would like to thank everyone who supported this year's Cambridge Local 30 Golf Outing. Despite the excessive heat, we had over 125 golfers participate. It was a great event for a great cause and I'm very proud to announce that we raised approximately $11,000 for the MDA.

I would like to acknowledge and give thanks to our 2 very special MDA guests of honor and their families, Luke Dillion and Macarthur Sohl. Also, thank you to Bill Hugh, Assistant Chief Gerry Mahoney, and MDA staff members Vanessa & Jessica for helping throughout the event.
Raffle Winner was Ian Moynihan- 1 book of $5 Scratch Tickets
I can't emphasize enough that our success in this event, past events, and our boot drives are only possible because of the great support and participation from all of our members!
Thank you,
Brandon Hugh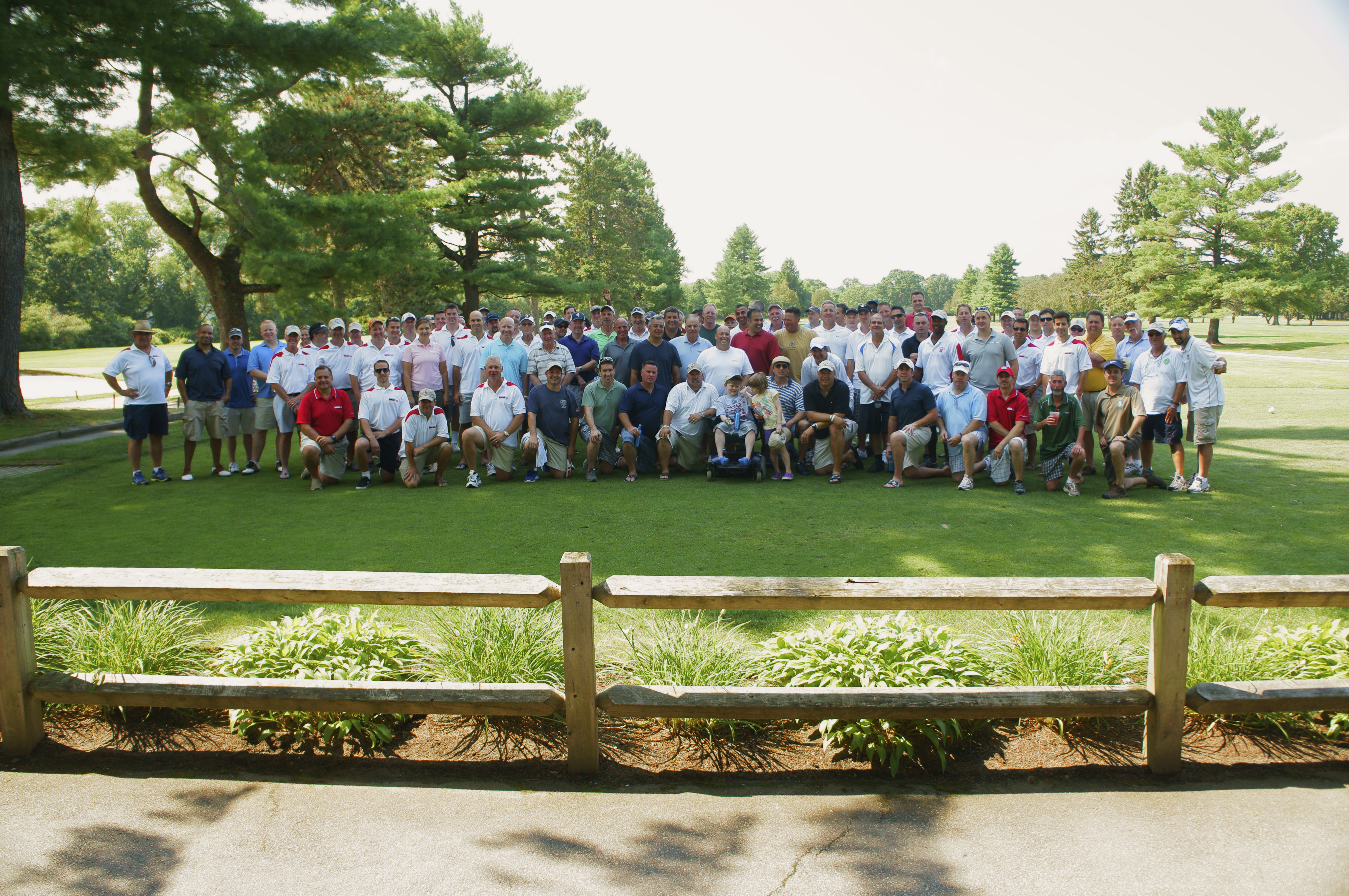 L to R: Matthew Davison, Derek O'Leary, Jeremy Marrache, Reed Frailey, Charles Stewart, Kevin O'Boyle, Edward Morrissey III, Kyle McLaughlin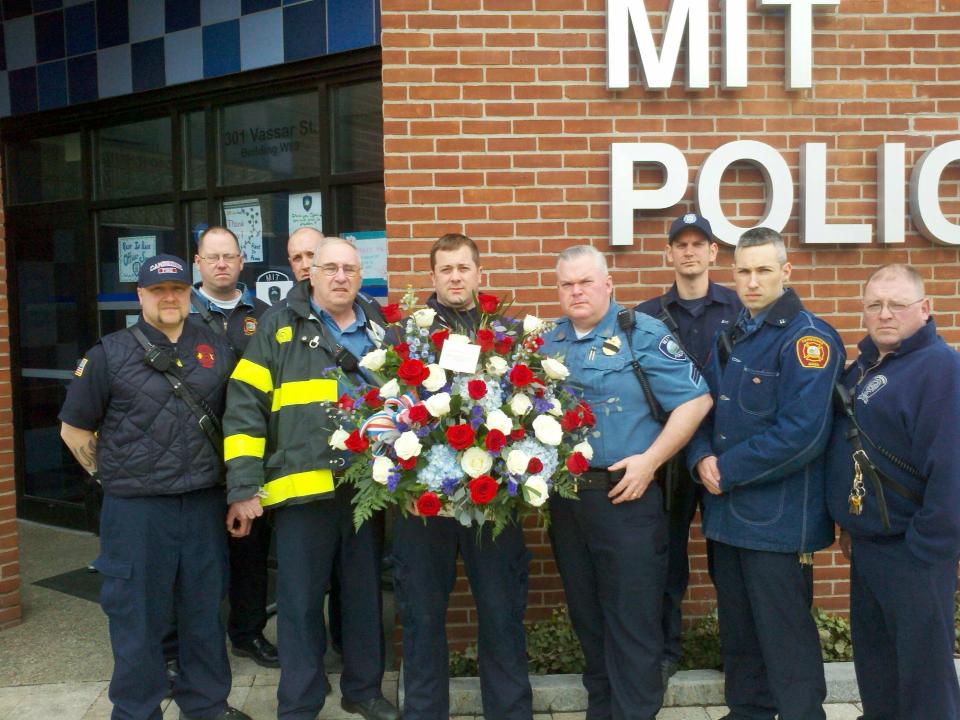 Local 30 members visited the MIT Police Department to offer their condolences and pay respect
Rest in Peace Officer Sean Collier

Two New Jersey ex-cons who traveled the country in a red truck emblazoned with the names of fallen 9/11 first responders pocketed tens of thousands of dollars in donations they said would go to a Ground Zero charity, authorities said yesterday. Some of you may remember seeing this truck in downtown Indy at FDIC previously. Naturally, FDIC never supported or endorsed this project....they just parked downtown and sold their shirts as a scam.
Several news sources (links below) are reporting that Mark Anthony Niemczyk, 66, and Thomas Scalgione, 40, were so brazen that they posed for photos with New Jersey Gov. Chris Christie, other politicians and real first responders while fleecing good-hearted donors, New Jersey Attorney General Jeffrey Chiesa charged in a lawsuit.
"It is beyond comprehension that anyone would try to profit themselves under the guise of collecting donations to help the surviving family members, Chiesa said, adding that criminal charges were pending.
In late 2010, Niemczyk and Scalgione started showing up with the truck at various memorial programs for 9/11 or first responders, according to retired FDNY Lt. Joe Torrillo, who survived the collapse of the Twin Towers and now gives talks nationwide. "This joker, Mark Anthony, showed up at my event. He comes in a red pickup truck with flashing lights and all the firefighter names on it. Claims he is a Navy SEAL, Torillo said. He was too cocky. I knew it wasn't right."
The Ford F-150s license place, which is registered to Niemczyk, even read: N-Seal.
He wrote inflammatory slogans on the truck, such as "Everything I learned about Islam I learned on 9/11, and even befriended wacky, Koran-burning Pastor Terry Jones.
Niemczyk, who has a 1989 welfare-fraud conviction, later admitted to investigators he was never a SEAL.
But for more than a year, the two collected donations in a water jug and sold FDNY, NYPD and Port Authority Police T-shirts.
They claimed the proceeds went to the Cain Foundation, in honor of firefighter George Cain, who died on 9/11 but no such charity exists.
"We didn't run no fake charity, said Niemczyk. One guy said we did, and now they are investigating it. It's just getting so blown out of proportion. Scalgione, who has fraud, theft and forgery convictions, insisted, it is not a scam and claims it is actually real. WTF.
MORE HERE (with video)
http://blogs.villagevoice.com/runninscared/2012/07/911_scammerfake.php
http://m.nypost.com/p/news/local/pickup_artist_cons_RVQSudTGvnu56HXBT5EW9K
http://www.examiner.com/article/9-11-scammers-pocket-tens-of-thousands-fool-christie-others
SUGGESTION:
There are numerous genuine and 100% honest groups that have raised money for the surviving families of 9/11 ...Line of Duty deaths and related projects. Their efforts to support those families as well as educate the unknowing about 9/11 and related tragic events are beyond commendable.
However-it's hard to keep track of all the groups ...as there have been so many.
Our thoughts are that while so many are very genuine and honest, some are not-as you have read above-as we have all seen many times over the last few years-there is no limit to the disgusting (and criminal) tactics some have taken.
Since we are not aware of any national "registry" to confirm any groups legitimacy, the best seems to do your homework and even reach out to those they claim they are helping and supporting. Have your D.A., your local Prosecutor, P.D. or Sheriff look into them well before you commit to any event or activity. Ask for all of the "paperwork" (including 501c3 accounting related paperwork) and whatever else needs to be done to insure you, your FD and community time and money is being spent 100% in the manner that is being represented. Check with the FD or organization they claim to be helping. Check with the Union(s) and Associations and ask for documentation that proves the support and endorsement. Any legit group will never have any problem rapidly providing all that is needed-and there is nothing wrong or insulting about you asking.
When people are tragically killed-especially Firefighters-emotions run understandably high ....and our hearts (and wallets) open up-all with the thought and intention of helping those folks do good. It is our nature to help. Unfortunately some mutts take advantage of that-for whatever reasons. We simply suggest that you keep your eyes wide open, have your local authorities do a thorough "background check" to insure those "coming to town" are legit as individuals - and as an organization-and if they are and they are fully supported by those they claim to help and all is clean-welcome them with open arms. Just make sure all of the questions are asked and the answers are verified. There have been many scams like the above where so many later ended up regretting their support-in thinking they were simply doing good.
Take Care-Be Careful,
BillyG
The Secret List 7-31-12 / 1000 hours
| | | |
| --- | --- | --- |
| | Weather Report | |
| | | |
| | | |