| | | |
| --- | --- | --- |
| | | |
| | | |
| | | |
ATTENTION RETIREES
For those of you who still visit our website, the Member Log-In was updated to active members only. The reason behind this change was for easier utilization and tracking of the new "Member Resources" notification features on the website and our new mobile app. The majority of the content will continue to be available wihout a password. Some of the non-sensitive items were moved to the main menu and others will have the password protection lifted for your convenience. Use the "Contact Us" form if you're interested in receiving a new login to have access to any specific Member Resources folders.
Thank you for your understanding and we wish you all a long, happy, and healthy retirement!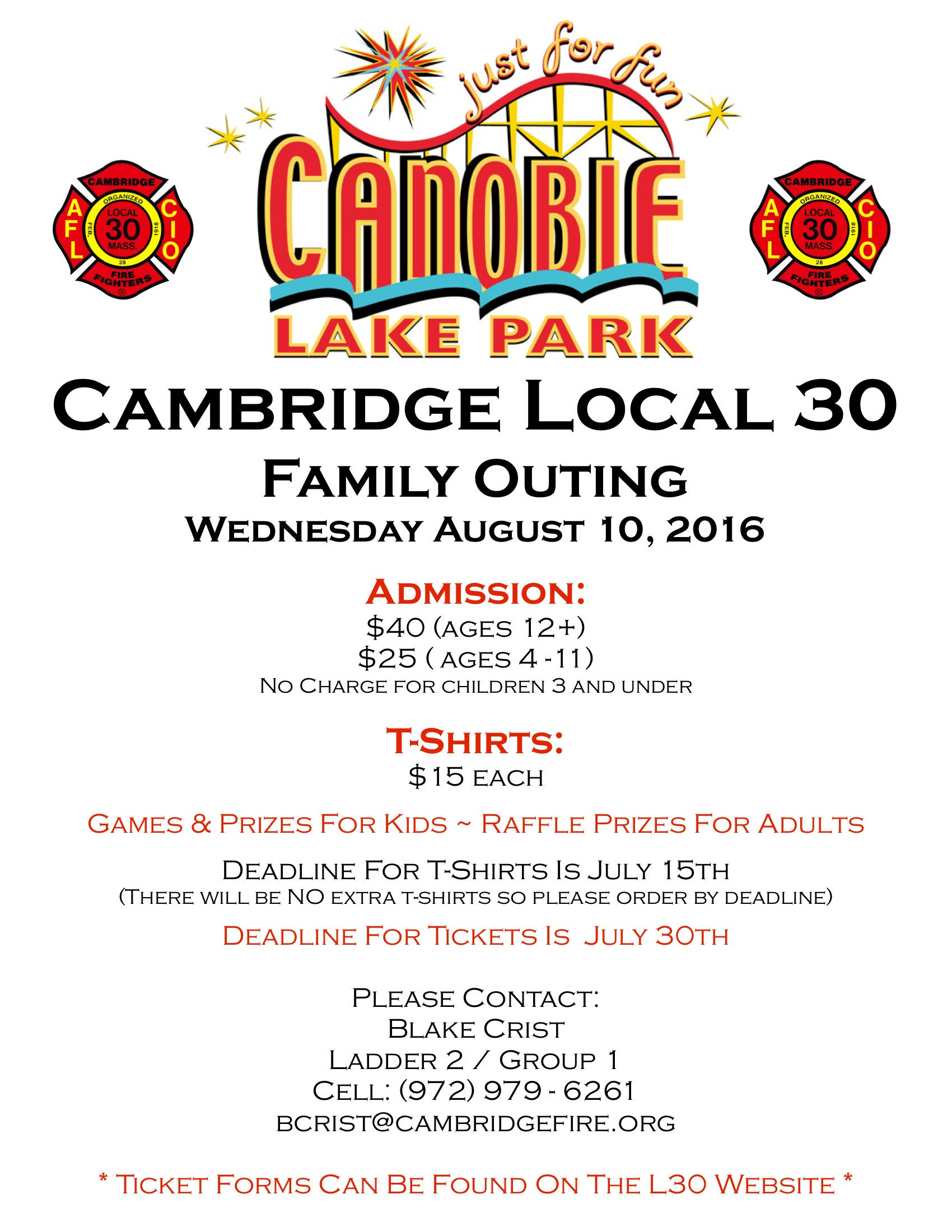 Download:

Ticket Order Form.pdf ,

T-Shirt Order Form.pdf
Dear Brothers and Sisters,
.
As part of the Children's Hospital Boston, "Miles for Miracles" campaign, we have partnered up with a Boston Marathon runner to help raise money for Children's Hospital. Our runner named Patrick is running in honor of our son Patrick who as many of you know has Down Syndrome.
.
We can't say enough about the Specialists, nurses, and staff at Children's. We are so lucky to live so close and have access to this wonderful hospital as are many of the other CFD families who we run into in the hallways at CHB.
.
Patrick has an upcoming surgery in April at Children's and we know that he will get the best medical care available for children in the country. As parents, we know that Children's is also famous for supporting their patients families throughout their stay.
.
Please consider donating to this great cause.
.
We have attached Patrick's running partner's (also named Patrick) fundraising page if you would like to donate.
http://fundraise.childrenshospital.org/site/TR/BostonMarathon/BostonMarathon?px=1351793&pg=personal&fr_id=1390
.
Thank you for your kindness,
F.F. John Bell and Family
Brothers and Sisters,
The results for the election are posted below. 198 ballots were received from the membership. Please Note: The unopposed positions were given the unaminous vote for simplicity reasons by the American Arbitration Association (each candidate received 1 vote casted by the Election Commissioner during the nominations).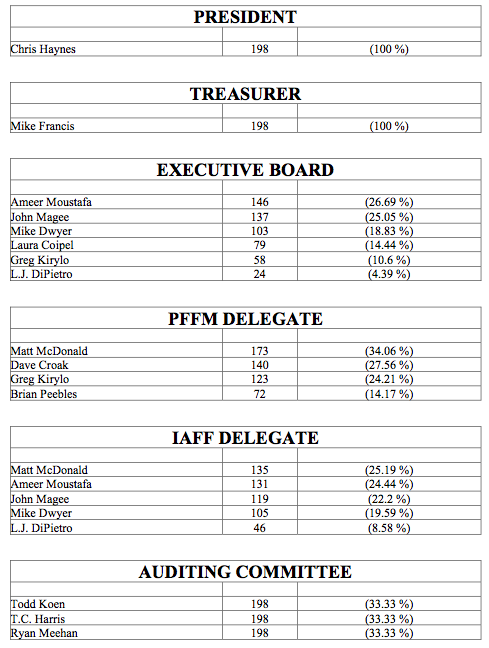 Congratulations FF Jeremy Collins
Season 31 Survivor Cambodia: Second Chance
WINNER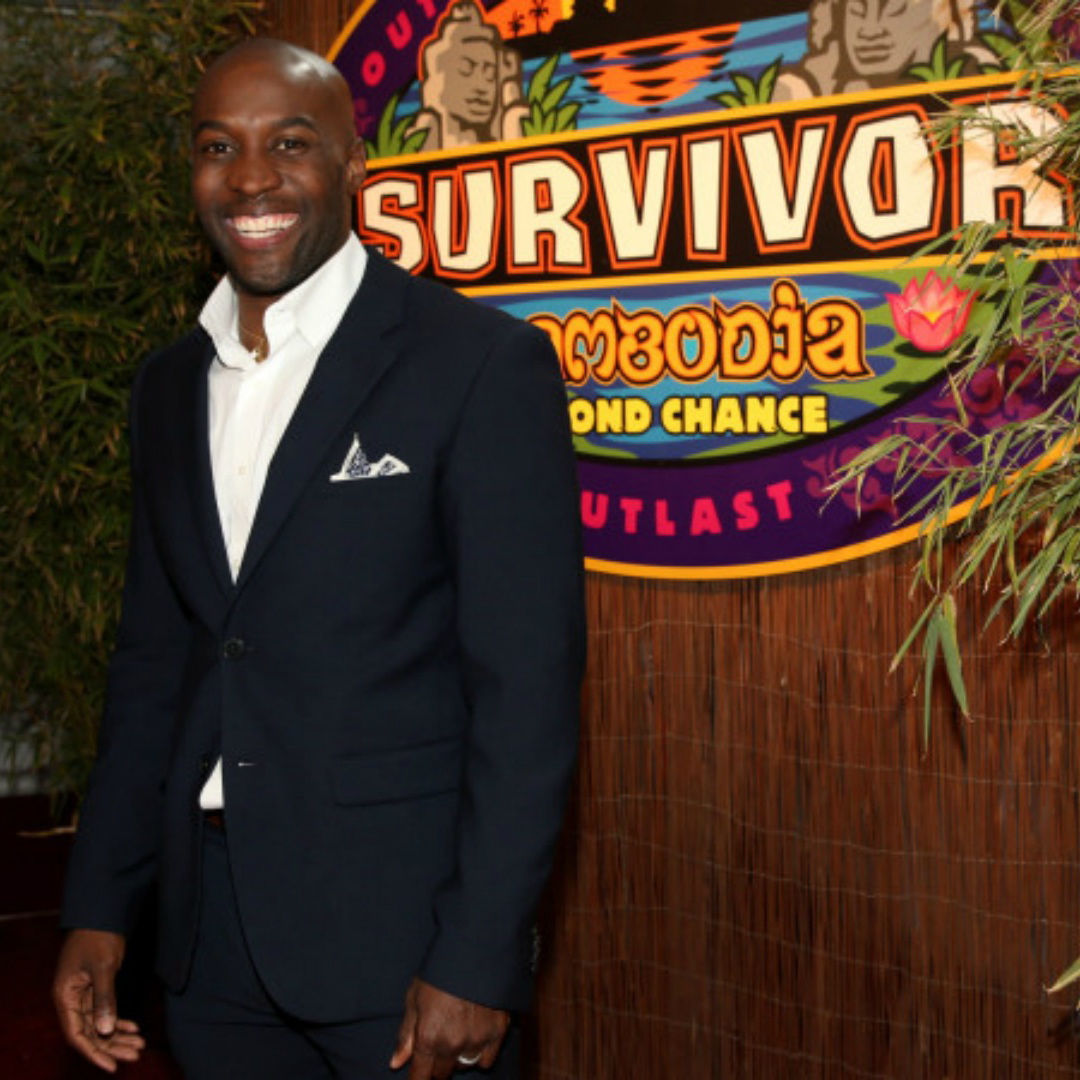 We're so happy for you & your family
and also very proud of the way you represented yourself and the CFD!
Thank you
Brothers and Sisters,
Local 30 has designed a mobile app for both Apple and Android phones. Search the App Store or Google Play for "Cambridge Local 30", "Local 30", or "IAFF 30". The app is synced with the website and will give the membership another outlet to receive up-to-date information and notifications at the convenience of your phones. In addition to the existing content from the website, some new key features on the app includes Shift Trade Requests and most importantly, faster/easier access to the Detail Availability and Shift Calendars. Local 30 will be utilizing Push Notifications in addition to the email blasts and text messages. (Please Note: Members must Allow notifications when the app is downloaded to receive them). The app is free and is also available to the public. There is a Member Resources section for the private union/department information. Your USERNAME and PASSWORD to access the Member Resources and Shift Calendar sections will be the same as it is for the website. To make it hassle free and faster to navigate for each future use, you will only need to enter your information upon the initial login. For new and existing members, it's very important to update your information and notification options on the website in the User Settings. Please add your personal email and cell phone # to help maximize our communication efforts. Your info is secure and will not be available to anyone outside the L30 member directory! However, if you still have concerns, there is also an option in the settings that your email will not be viewable to the directory but can still receive notifications.
Please contact me if you need to set up your login for the website. As always, please let me know if you have any questions, problems, or requests about either the website or the mobile app.
Thank you,
Lieutenant Brandon Hugh
Engine 5 / Group 3
Local 30 Webmaster
MDA Coordinator
(617) 529-1844
webmaster@cambridgelocal30.org
All Members,
Please see the attached pdf copy of a letter from Chief Patrick Sullivan of the Somerville Fire Department.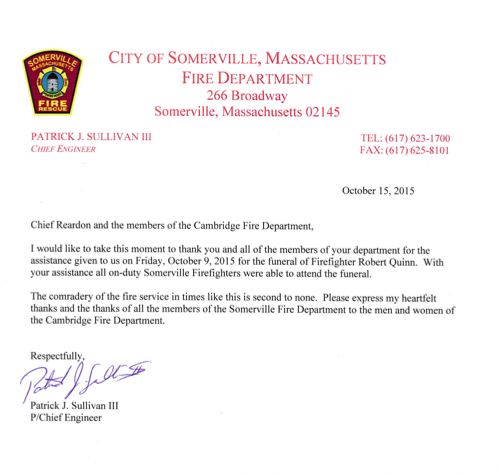 | | | |
| --- | --- | --- |
| | Weather Report | |
| | | |
| | | |