| | | |
| --- | --- | --- |
| | | |
| | | |
| | | |
September 19, 2016
Brothers and Sisters,
Now that the summer is over, I wanted to give everyone an update on the Wellness/Fitness Fund. We spent the $15,000 that the City allocates for Fitness Equipment each fiscal year, and now have another $15,000 to spend before June 30th, 2017. Last year's money was spent on a number of things, including a Stair Mill at Engine 4, a large Power Rack/Rig at Headquarters, Rowers for Engines 3, 4, and 6, and smaller items like bumper plates, kettlebells, resistance bands, and jump ropes for several of the firehouses. I'd like to thank everyone who requested equipment, and especially thank the Members who helped me move, assemble, and install the equipment on some very hot days (Engine 4/Squad 4 Groups 1 and 2, Headquarters Group 1 and 3 especially).
I still have a number of requests for equipment left over from last year, and am asking you all to send any other requests you may have as early as possible, so I can make an order up quickly. If you have any requests or suggestions, please send them to me at jlmagee76@gmail.com, and I'll add them to the list. It's especially helpful if you put "Fitness Equipment" as the Subject of your email, and if you can send a link to the equipment you are requesting so I don't accidentally get the wrong thing. If you think I may have overlooked or ignored a previous email from you, I apologize, and request that you email me again.
Please keep in mind that the process for procuring equipment is a bit slow-moving, and that there are limits on which vendors we can use and how much money we can spend with any one vendor. I apologize in advance for any delays or frustrations.
Thanks again to all of you for your help in making the most of this important benefit, and for your patience.
Fraternally,
John Magee
E1/G3
To: ALL PFFM Members
From: The Office of the President
Date: August 27, 2016
RE: RESIGNATION AS PFFM PRESIDENT
Brothers & Sisters:
Thank you all for your steadfast support of my campaign for General Secretary-Treasurer of the IAFF. Our campaign was truly historic, one which we can all be proud of. Those of us who attended the convention will be able to speak of witnessing one of the largest changes in leadership on the Executive Board in the IAFF's 98 year existence.
The PFFM and the 3rd District were well represented!
With the realities of the responsibilities of my new position clearly in focus, all of my energies need to be on the challenges which lay ahead of me.
This email will serve as your official notification of my resignation as President of the PFFM, effective September 1, 2016. As per Constitution and By-law, Article IV, Sect. 4, Secretary-Treasurer Colbert will serve as acting chair, responsible for calling an executive board meeting to order for purposes of exercising Article III, Sect. 3, for the temporary filling of the office of the President by majority vote of the Executive Board.
This particular PFFM Executive Board has served our members and their families extremely well, and I believe will be considered one of the strongest we've ever had. Our success as your leadership should be in no small part credited to the dedicated staff at the PFFM, and I'd like to thank them.
It has been my honor to serve as your President. I know and trust my family will be well served by the committed leadership of the successor from the Executive Board. We are all lucky to have such strong leadership within the Professional Firefighters of Massachusetts.
Be safe, but if you can't be safe, be good!
Fraternally,
Edward A. Kelly
President
Professional Fire Fighters of Massachusetts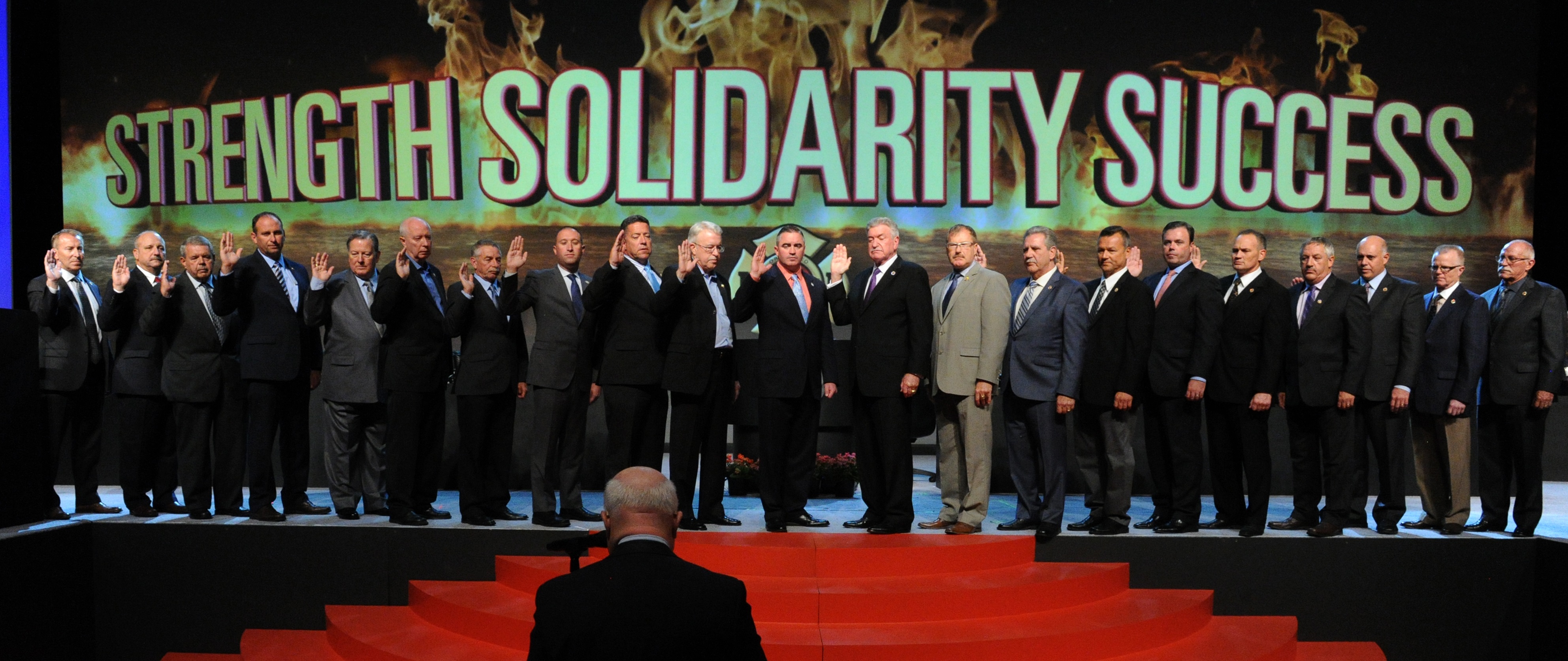 Delegates at the IAFF 53rd Convention spent the week making decisions that will guide this union for the next two years and beyond. Read more about the votes and decisions your colleagues made about your union:
*** See All Convention Coverage ***
ATTENTION RETIREES
For those of you who still visit our website, the Member Log-In was updated to active members only. The reason behind this change was for easier utilization and tracking of the new "Member Resources" notification features on the website and our new mobile app. The majority of the content will continue to be available wihout a password. Some of the non-sensitive items were moved to the main menu and others will have the password protection lifted for your convenience. Use the "Contact Us" form if you're interested in receiving a new login to have access to any specific Member Resources folders.
Thank you for your understanding and we wish you all a long, happy, and healthy retirement!
| | | |
| --- | --- | --- |
| | Weather Report | |
| | | |
| | | |