| | | |
| --- | --- | --- |
| | | |
| | | |
| | | |
The Cambridge Department of Veteran Services has requested the CFD Honor Guard to participate in its annual Patriots Day Ceremony on 20 April 2015 (Group 1 working).
The ceremony starts at 1100 and should end no later than 1130. We will meet at Winthrop Park for 1030AM.
We will provide a color guard.
Looking for members to participate. If interested please contact me.
Fraternally,
Timmy Norton
L3/G3
M.617-909-7190
E.
timothynorton@gmail.com
Brothers and Sisters,
Please forward all contract proposals to Secretary Morrison in person or by email to paulmoe28@yahoo.com
It is requested that "Contract Proposal" be entered in the subject line
Thank you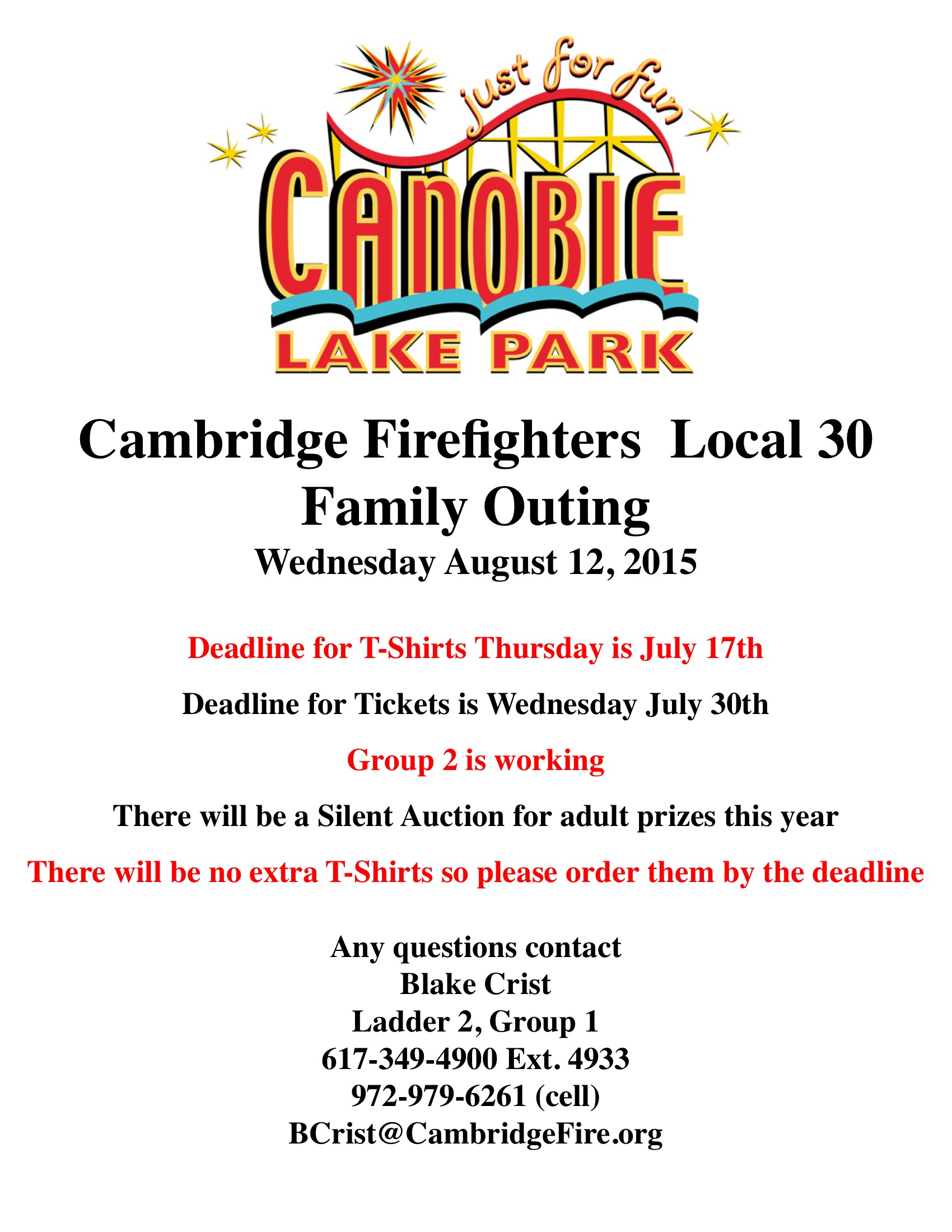 Download:

Ticket Order Form.pdf ,

T-Shirt Order Form.pdf
To All Members,
Attached is the schedule for the 7th Annual Metro Fire Hockey Tournament being held at the Stoneham Ice Arena on Montvale Ave, Stoneham Ma. The games will be played over two weekends, April 9th through April 19th. This tournament has grown to 18 teams throughout Metro Fire this year, and each year the competition level gets better. We ask that the Active and Retired Members of the Cambridge Fire Department and their families come out and support us during our games. We are guaranteed to play at least three games, and there is the potential for three additional games during the last two days of the tournament. As always you can follow the Cambridge Fire Hockey Team at www.cfdhockey.org or on twitter @CambFireHockey. There will also be a Tournament Party I believe on April 11th, more info to follow on this.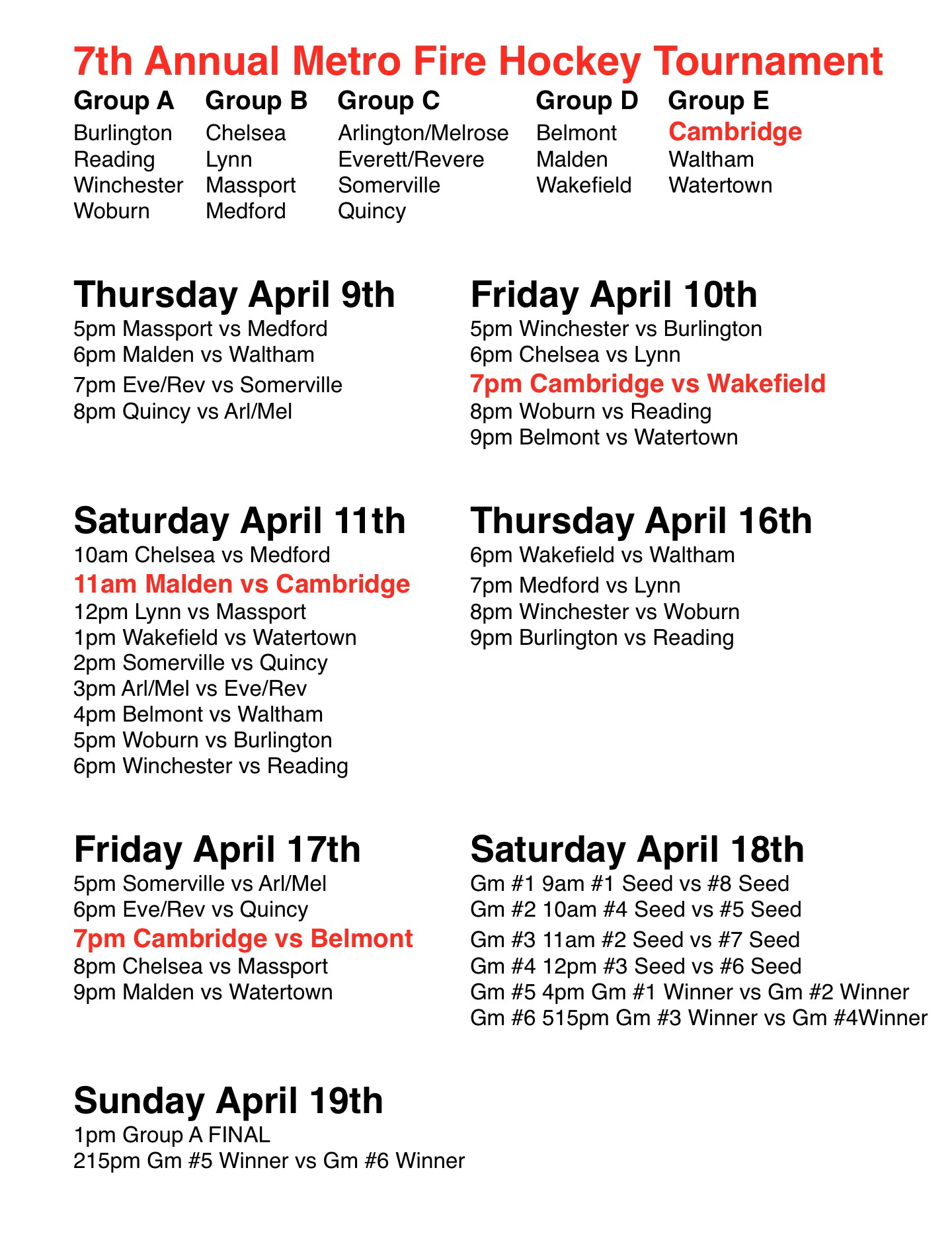 Thank You,
FF Michael J. Dwyer
Ladder Co. 1, Group 1
491 Broadway
Cambridge Ma. 02138
617-349-4900 ext. 4931
978-375-4096 (Cell)
Download:

7th Annual Metro Fire Hockey Tournament (1).pdf
| | | |
| --- | --- | --- |
| | Weather Report | |
| | | |
| | | |