| | | |
| --- | --- | --- |
| | | |
| | | |
| | | |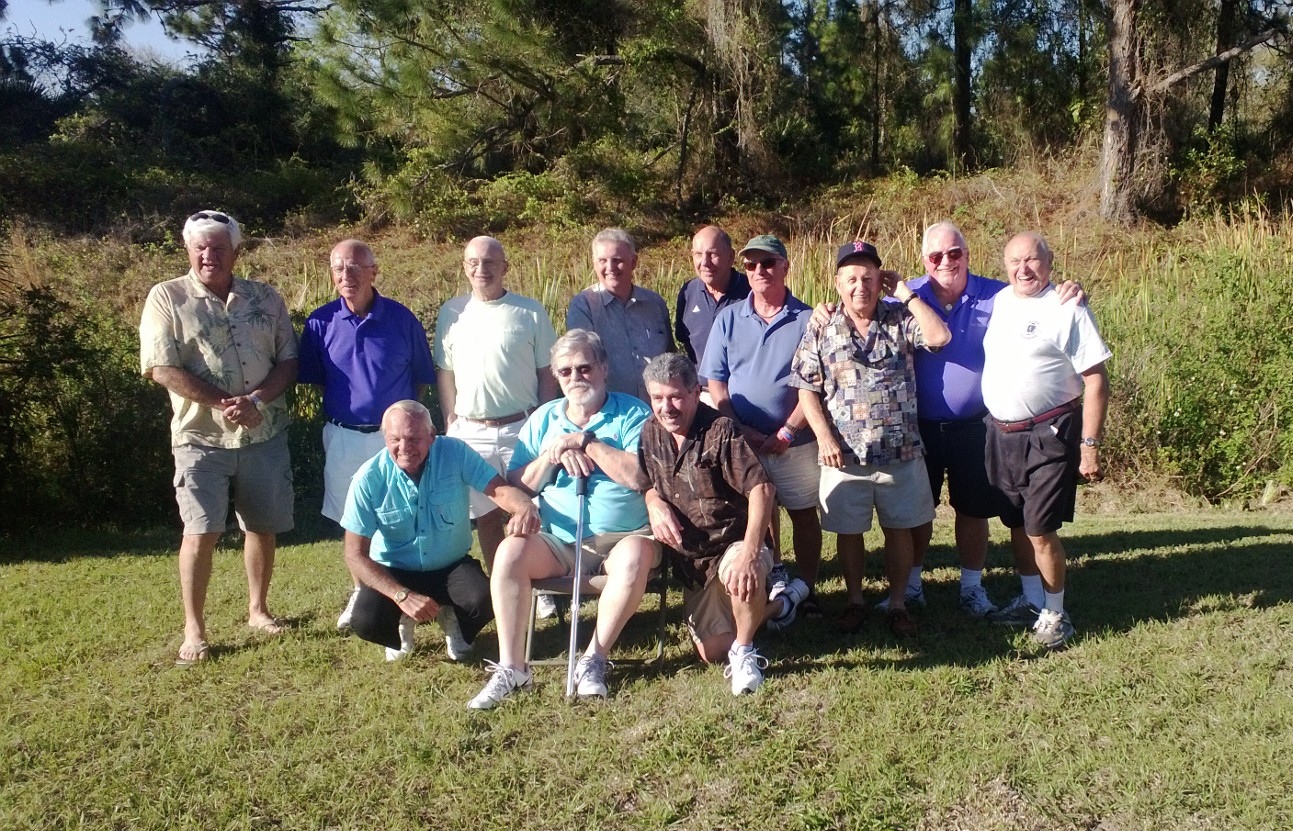 Front Row (L/R): John Mester(FDNY), Ed MacAskill, and Ken O'Connor

Back Row (L/R): Stan Kotowski, Dick Teas, Jim Marcantonio, Morgan Sheafer,
John Ruffing, Bill Hugh, Bill Phelan, Dave Sholl, and Harold Grafe
Please read the following email from Brother Frailey in regards to his participation in this year's Tough Ruck 2014:
I'll be rucking a terrible 26.2 miles for the Boston Marathon, April 21, 2014. Along with members of my unit/battalion, as well as Mistress Carrie from WAAF

In memory of, and dedicated to, my friend, roommate, spotter, co worker, SSG Kevin J O'Boyle, who as you all know... left us too soon.

Donations can be made at http://www.stayclassy.org/ReedFrailey all donations will go to the Military Friends Foundation to help with suicide prevention among combat veterans. You can check out the website at http://www.toughruck.org

Anything is appreciated, feel free to contact me with any questions, comments, concerns. Thank you.

Reed Frailey
reedfrailey@gmail.com
978.257.0457

Please read the message below from FF Encalada in regards to forming a CFD Team for the event:
Hey guys I'm putting together a team for the Scott Firefighter Combat Challenge, in Atlantic City, NJ. May 17-18 (May 16-19 with travel).

There are Individual, Tandem (2 Firefighters), and Team (3 to 5 Firefighters) competitions. We can do all or some of these events depending on how many of us go down.

Keep in mind before you decide to join, the team will need to fund the Registration, Transportation, and Hotel costs.

Scott Firefighter Challenge website for more info: http://www.firefighterchallenge.com/ <http://www.firefighterchallenge.com/>

Email me by March 1st, if you are interested in joining. Jimencalada@gmail.com <mailto:Jimencalada@gmail.com>

Thanks

FF. James Encalada
Ladder-2, Group-3.
781-526-5893

Brothers and Sisters,

Our 2014 MDA campaign is about to begin. We have 2 upcoming events in March so I'm asking for the continued support from our membership. Both events listed below have direct links that can be shared; so whether it's through conversation, email, or social networking, please help spread the word to your family and friends. Reminders and updates will be given continuously so please bear with me because it's for a great cause! . Also, I will be coming around to all firehouses (each group) and will be selling raffle tickets (accepted payments: cash, check, and credit cards *secured by PayPal*).

The annual
Cambridge Guns N' Hoses MDA Charity Hockey Game will be played on Saturday March 22nd 12PM @ The Simoni Ice Rink (Gore Street). More information can be found on the flyers throughout the firehouses. Come out and support the team, then join us after the game at The Polish American Club (747 Cambridge Street) for lunch. Raffle winners will be announced at this time (presence not required to win).
Click link below to purchase raffle tickets:
http://www.cambridgelocal30.org/index.cfm?zone=/unionactive/private_view_page.cfm&page=Guns20N2720Hoses

Local 30 will be forming a team to participate in the MDA Muscle Walk @ Gillette Stadium on March 29th from 10AM-1:30PM. This is a family friendly event with very little exercise involved (usually 1 mile or less). The MDA has been very impressed with our Department's efforts in raising money so let's continue to impress them by forming a large team. If you or your family and friends aren't interested in participating but still want to support the cause, donations to Local 30's team would be greatly appreciated.
Click link below to join our team or donate to the event:
http://www2.mda.org/site/TR/Walk/11-312-MassachusettsDistrict?team_id=23601&pg=team&fr_id=7655
President:
Colin Walsh (ELECTED by acclamation)
Treasurer:
Chuck Anderson (ELECTED by acclamation)
Executive Board:
Paul Morrison
Ameer Moustafa
Mike Francis
PFFM Delegate:
Dave Croak
Kevin Lawson
Matt McDonald
IAFF Delegate:
Mike Francis
Paul Morrison
Matt McDonald
Auditing Committee:
Frank O'Grady (ELECTED by acclamation)
Keith Thorne-Bingham (ELECTED by acclamation)
Todd Koen (ELECTED by acclamation)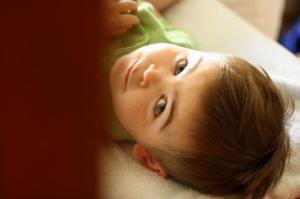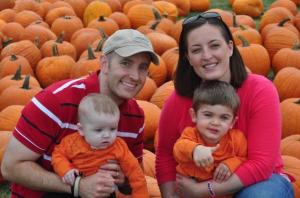 Owen Hogan, 2, has been undergoing blood transfusions at least once a week since testing positive for a condition that slows the body's production of new blood cells. We are staying as optimistic as we can, said dad Tim.

Tim and Kathleen Hogan shown with Owen and his little brother, 6 month old son Ethan are looking for potential bone marrow donors.
.
Two-year-old Owen Hogan needs a perfectly matched bone marrow donor in order to survive a rare blood condition.
The 2-year-old son of an FDNY firefighter was recently diagnosed with a potentially fatal blood disorder and desperately needs a bone marrow transplant to survive.
The adorable little boy, Owen Hogan, has been undergoing blood transfusions at least once a week since he tested positive in April for aplastic anemia, a rare condition that slows the body's production of new blood cells.
"We are staying as optimistic as we can," said the boy's father, Tim Hogan, an eight-year veteran firefighter with Engine Co. 216 in Brooklyn. "But every now and then it will just hit us."
Hogan and his wife, Kathleen — who also have a 6-month-old son, Ethan — brought Owen to a doctor after spotting a curious bruising pattern on his legs.
"We noticed they weren't consistent with any falls," said Hogan, adding that the couple also saw red spots on Owen's skin. The markings would later prove to be symptoms of the disorder.
Doctors began to treat him with a careful dose of medications that severely weakened his immune system. This means he cannot leave the family's Long Island home for fear of getting sick. But doctors reported no response to any of the treatments, prompting them to pursue a bone marrow transplant — which includes serious risk.
.
Because of medications currently used to treat his aplastic anemia, Owen Hogan's immune system is severely weakened.
If a perfect match is found, Owen has a 90% chance of surviving. But if doctors are forced to use an imperfect match, the survival rate plummets to about 40%, Hogan said.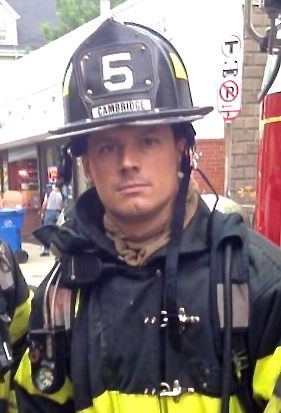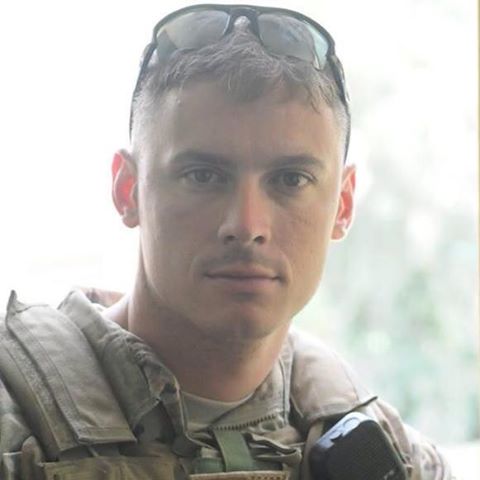 The Chief of Department regrets to announce the death of
Fire Fighter on Probation Kevin J. O'Boyle; Engine Co. 5
We said our final goodbye to our friend and brother Kevin O'Boyle. Even though we only knew him for a short time, he made such an immediate impact on all of our lives! We will cherish all of the good times and laughs that we had in and out of the firehouse. Without sounding too cliché, there's no timestamp on the bond of the brotherhood, especially when you work 24 hour shifts! We're grateful for how welcoming and comforting the members of the Salem Fire Department were to all of us. They were more fortunate to have known and worked with Kevin a lot longer than us and were nice enough to share some of their memories! It was a great tribute and final send off by his family, friends, and his fellow brothers of the fire service and military. RIP Kevin

Brothers and Sisters,

I would like to thank everyone who supported this year's Cambridge Local 30 Golf Outing. Despite the excessive heat, we had over 125 golfers participate. It was a great event for a great cause and I'm very proud to announce that we raised approximately $11,000 for the MDA.

I would like to acknowledge and give thanks to our 2 very special MDA guests of honor and their families, Luke Dillion and Macarthur Sohl. Also, thank you to Bill Hugh, Assistant Chief Gerry Mahoney, and MDA staff members Vanessa & Jessica for helping throughout the event.
Raffle Winner was Ian Moynihan- 1 book of $5 Scratch Tickets
I can't emphasize enough that our success in this event, past events, and our boot drives are only possible because of the great support and participation from all of our members!
Thank you,
Brandon Hugh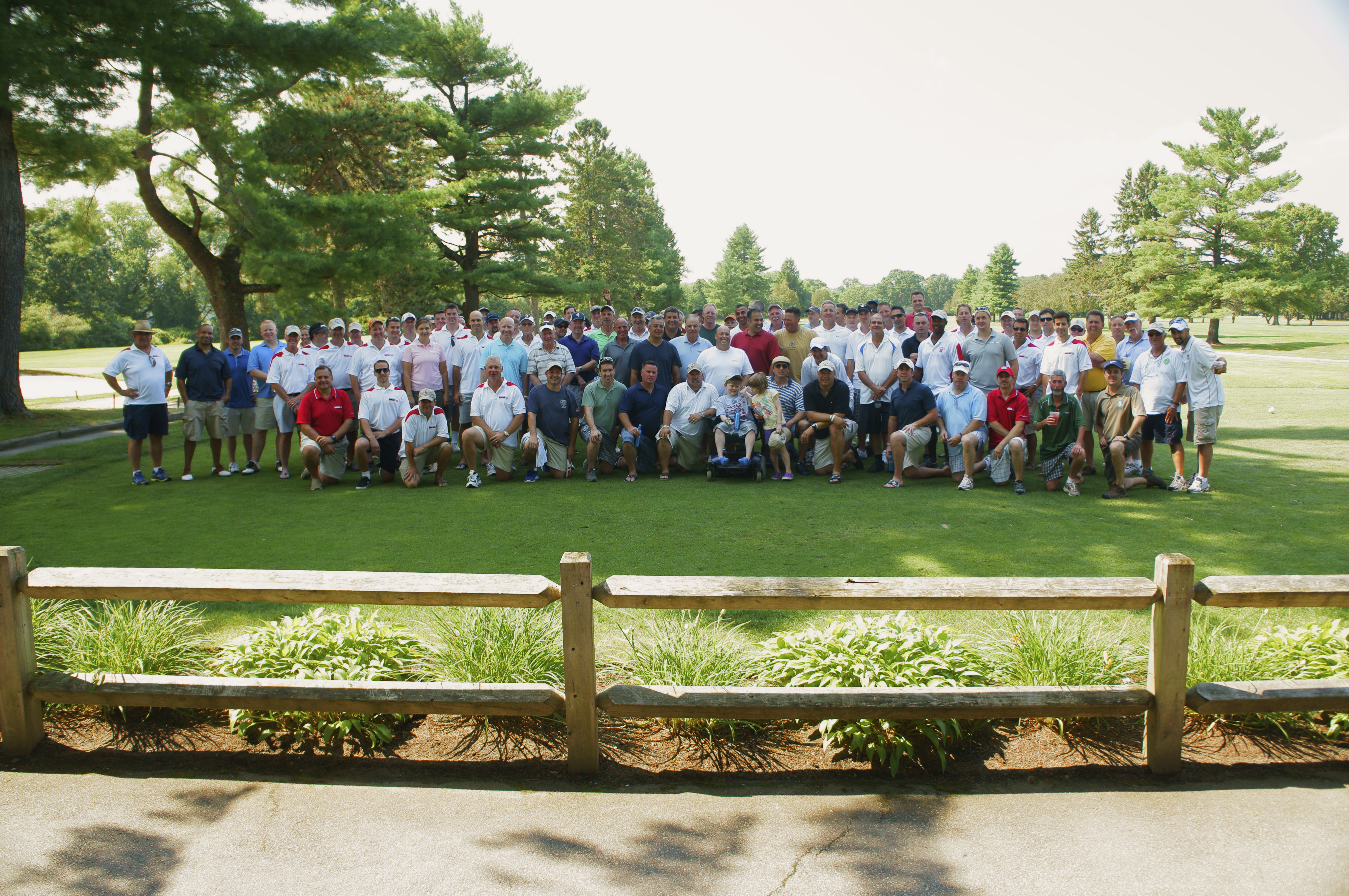 | | | |
| --- | --- | --- |
| | Weather Report | |
| | | |
| | | |